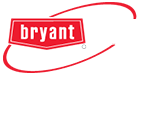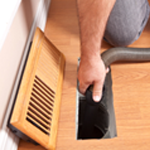 Let Hardy Protect Your Home
Now Introducing Air Duct Cleaning
In addition to normal accumulation of dust and dirt in all homes through use, there are several other factors that can increase the need for duct cleaning:
Pets
Occupants with allergies or asthma
Cigarette or cigar smoke
Water contamination or damage to the home / HVAC system
Home renovation
Some occupants are more sensitive to these contaminants than others. Allergy or asthma suffers, as well as young children and the elderly tend to be more suseptible to the types of poor indoor air quality that air duct cleaning can help to address.
What you need to know about Duct Cleaning
Air duct cleaning is a misnomer. In actuality, the entire HVAC system should be cleaned. Failure to clean all components of the system can result in re-contimination of the entire system, thus minimizing the benefits of cleaning.
Just as you wouldn't clean only half of your living room floor, you also would not want to clean only part of your heating, ventilation, and air conditioning (HVAC) system. NADCA recommends cleaning the entire HVAC system, including the following components:
Air Ducts
Coils
Drain Pan
Registers
Grills
Air Plenum
Blower Motor and Assembly
Heat Exchanger
Air Filter
Air Cleaner
Call for a FREE duct cleaning estimate today!